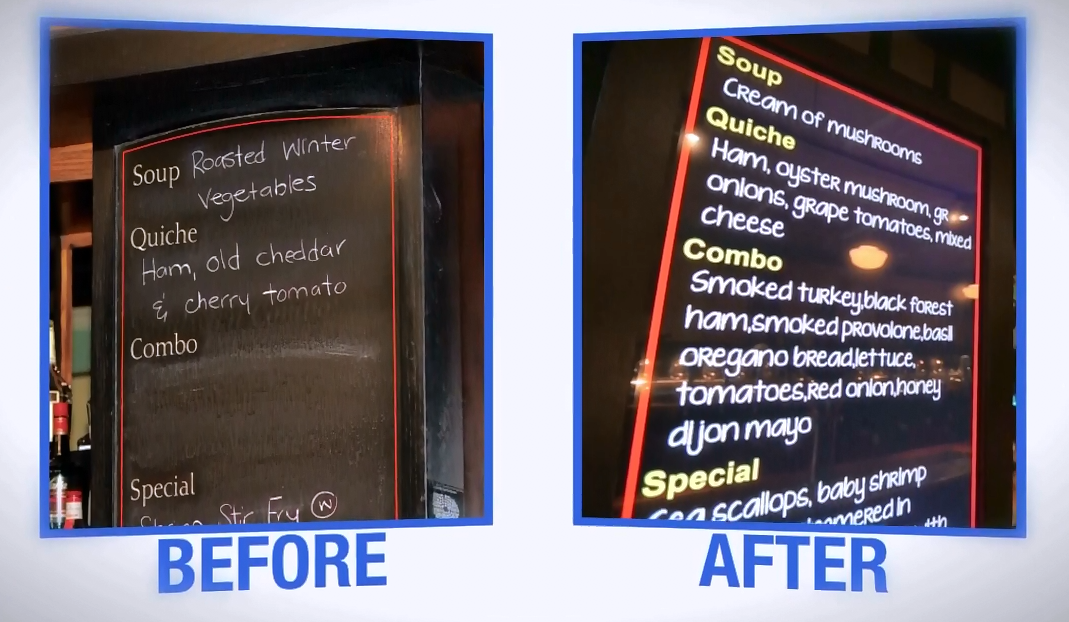 Digital signage means different things to different people; it can mean a group of digital displays in a retail bank branch showing information about the bank's products and services to customers in the lobby or waiting in line; digital signs in a large department store showing real-time marketing promotions; television screens placed around a university campus with the day's class schedules; or monitors at an airport with up-to-date flight schedules.
Digital signage is often referred to as narrowcasting, retail TV, captive audience networks, out-of-home television, or electronic billboards. Whatever the terminology, digital signage dynamically delivers information, including live and on-demand video, graphics, animations, text, and other Web content, on a high-quality display to a targeted audience at a targeted time.
What we look for
Evaluate and plan your digital signage deployment before we begin your installation, including what content and messages you will display.
Understand the audiences you are trying to influence and when you will target them.
Prepare and organize your content in advance and plan a uniform file format for all content.
Create new content that you may need to fit your audience and messaging objectives.
Underestimate the importance of a solid content strategy for a successful implementation.
Use content that does not fit your audience profile or is not relevant to their interests.
Try to distribute large amounts of content over an underequipped network or one that lacks the bandwidth for critical data.
Limitless Possibilties
By shifting more marketing and advertising budgets to this new electronic medium, organizations are creating a more interactive in-branch or in-store experience, speeding up the time to communicate, delivering more effective advertising, generating additional revenue, and influencing customer purchases. Other industries that are also rapidly adopting digital signage include government, education, healthcare, sports, entertainment, and transportation. In fact, digital signage applications are almost as unlimited as your imagination.